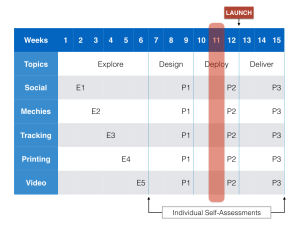 We spent this week — the second week of the Deploy phase — continuing to piece together our payload and finish all of our 3D printing, while preparing for a visit from the Tallahassee Amateur Radio Society, who kindly volunteered to help the students learn how to use our new APRS Radio Transmitter.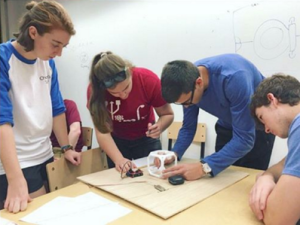 The students completed the 3D design and printing of the GoPro camera rig and the FSU torches, and prepared to assemble the final payload. We also called the local party rental store to reserve our tank of helium for pickup next week.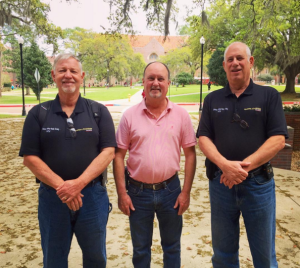 With assistance from the Tallahassee Amateur Radio Society, we fired up the Eagle Flight Computer and the APRS Radio Bug, and figured out how to get both of those working. The Flight Computer tracks GPS location and altitude, along with temperature, humidity, and barometric pressure, and records those data every minute on a MicroSD memory card, while he APRS transmitter broadcasts that same information over the APRS radio network.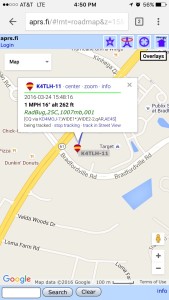 The APRS radio system requires a line of sight to the IGate transmitters, so we drove up to the north side of Tallahassee (the nearest IGate is at the intersection of Thomasville and Bannerman Road) to confirm that it was working properly. The Tallahassee Amateur Radio Society also suggested we could use a handheld IGate to help locate our payload after it lands, by providing directional data through the transmitter.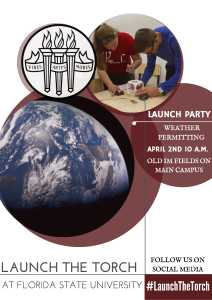 With the tracking systems in place, we were ready to proceed with final preparations for our launch at the end of the next week, weather permitting of course! Our friends at the National Weather Service here in Tallahassee are keeping an eye on the weather forecast for us!